While I was looking for Sundress inspiration, I stumbled across Morning Moon Vintage over on Etsy. While they had a lot of simple boho, they also had some lovely pieces that I would be scrambling to buy if I saw them at a thrift store (as it is, I can't see myself buying anything for even $20). Even so, here was some of the pretty things I found.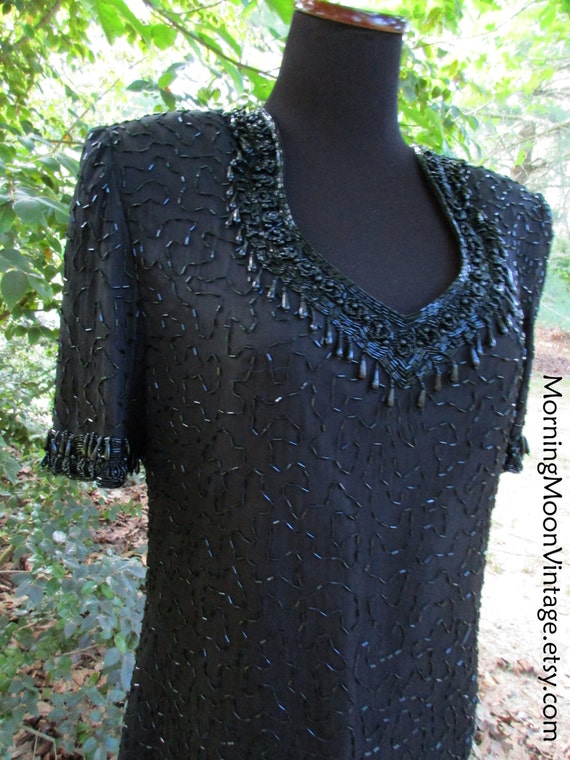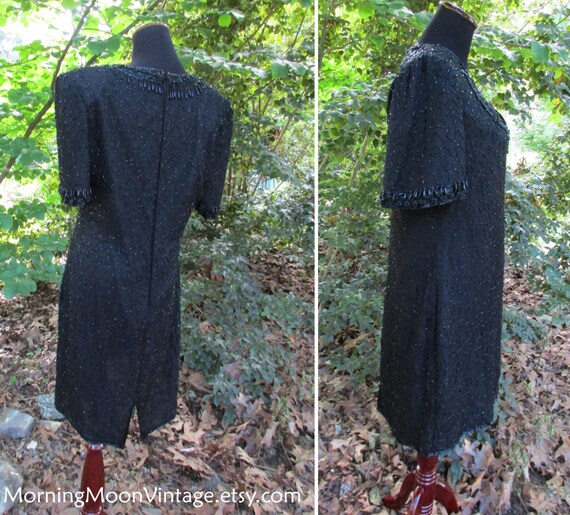 This lovely beaded dress. Just look at that neckline!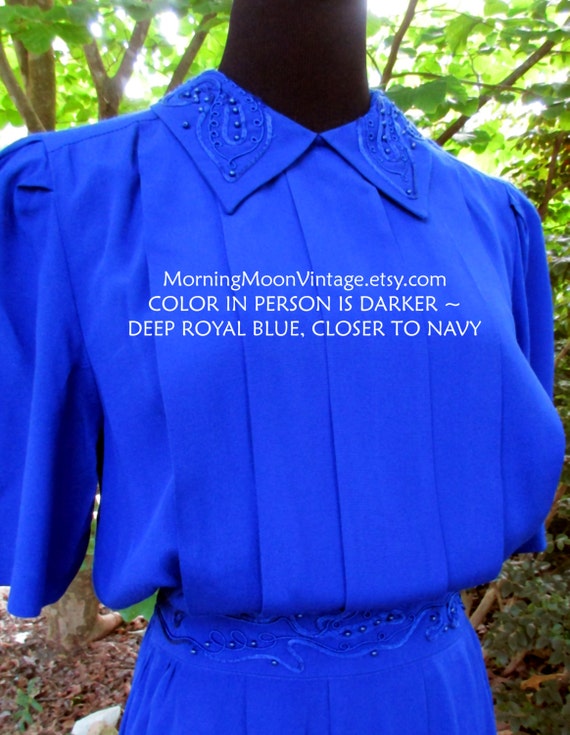 The interesting details on this blue, blouson dress.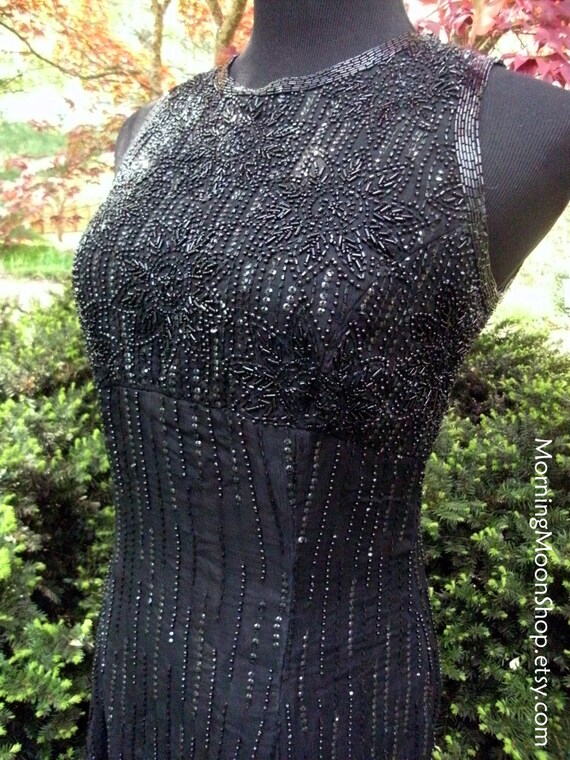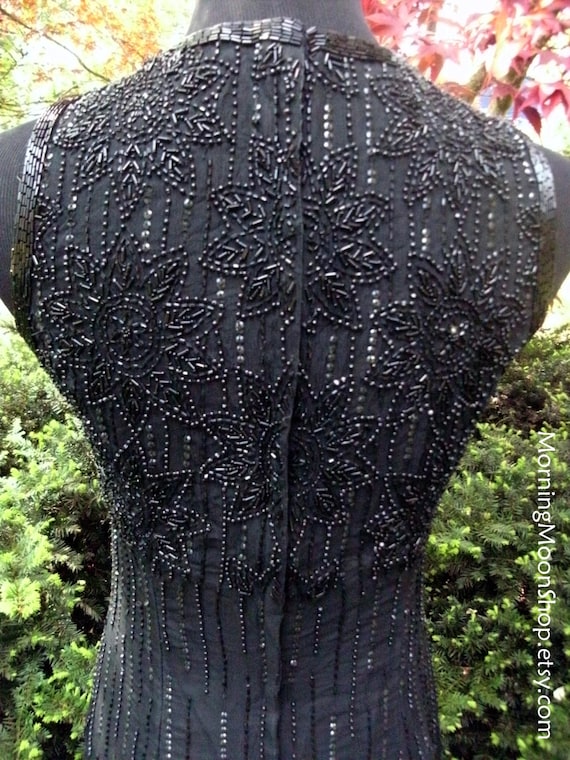 The absolute stunner of a dress! I'm almost glad it's several sizes too small, but I'd never pay $100 for any one item of clothing.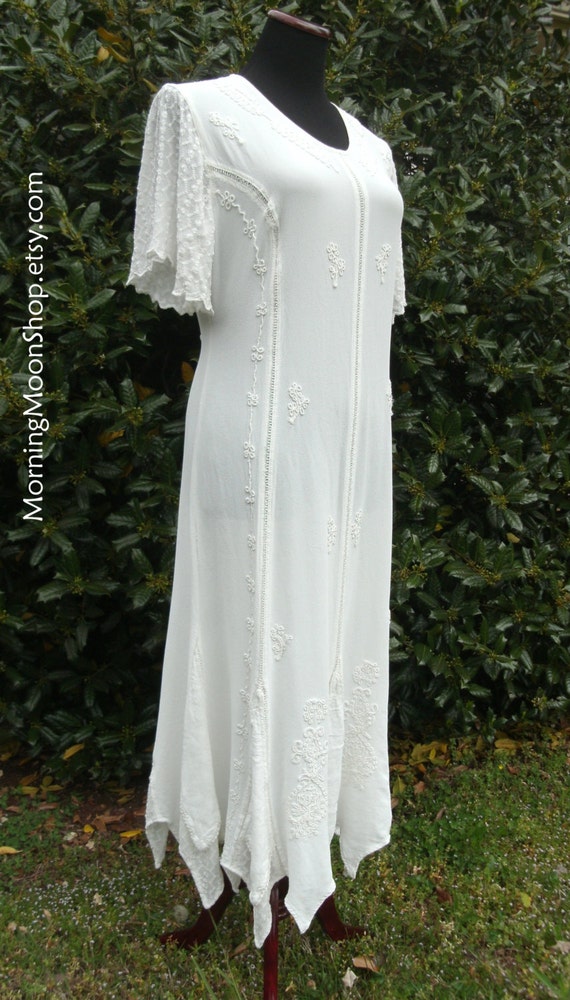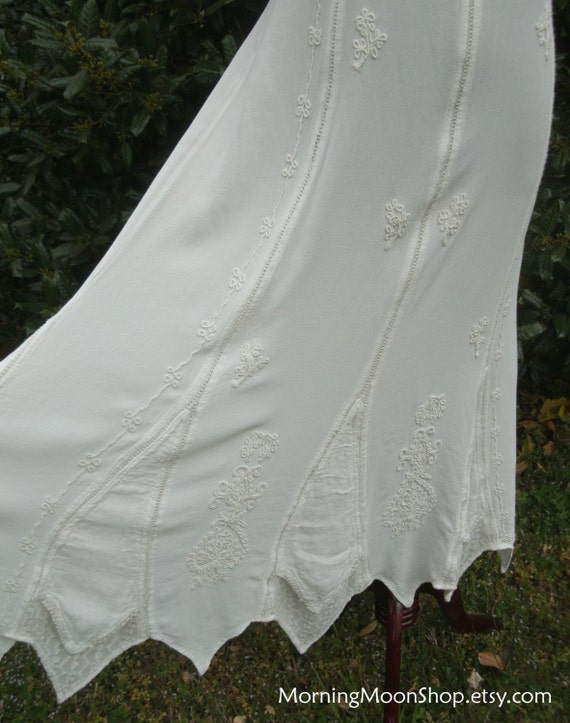 I'd love to have this dress in my closet, but I'd probably spill something on it, if we're being honest.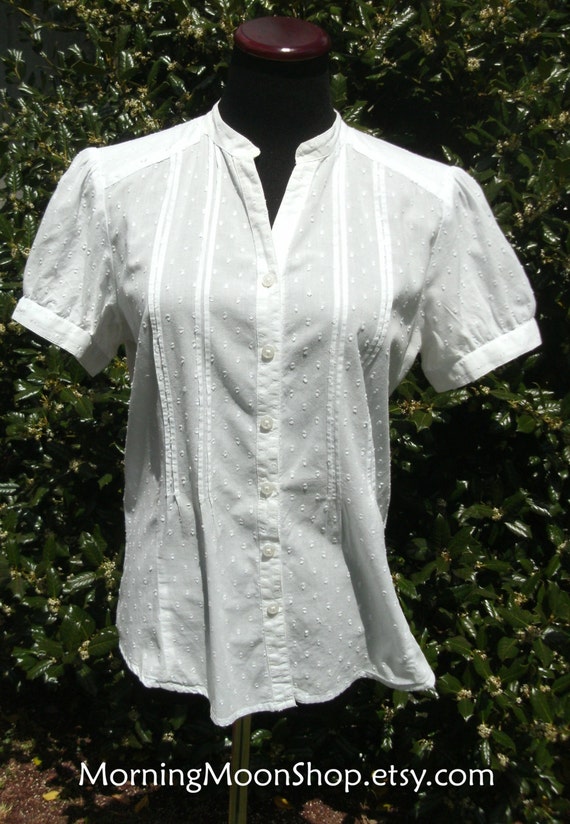 Love how cute the pintucks look.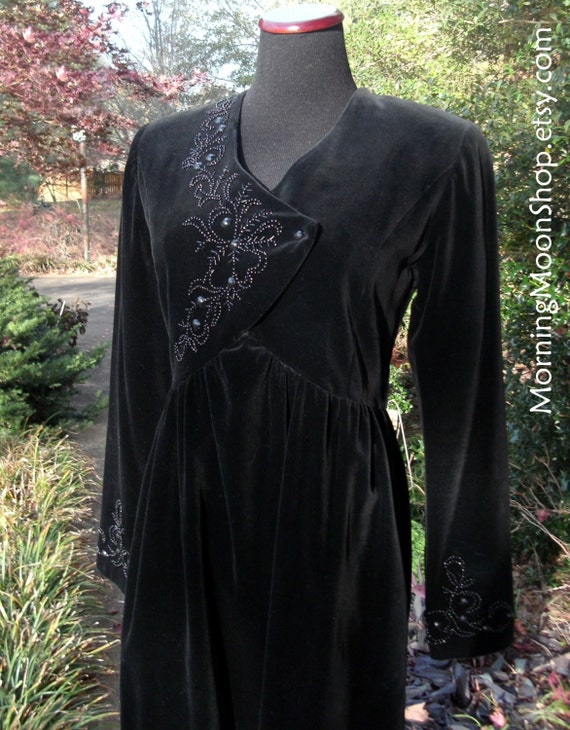 And the front looks so interesting, even though it would probably look a little weird on a person.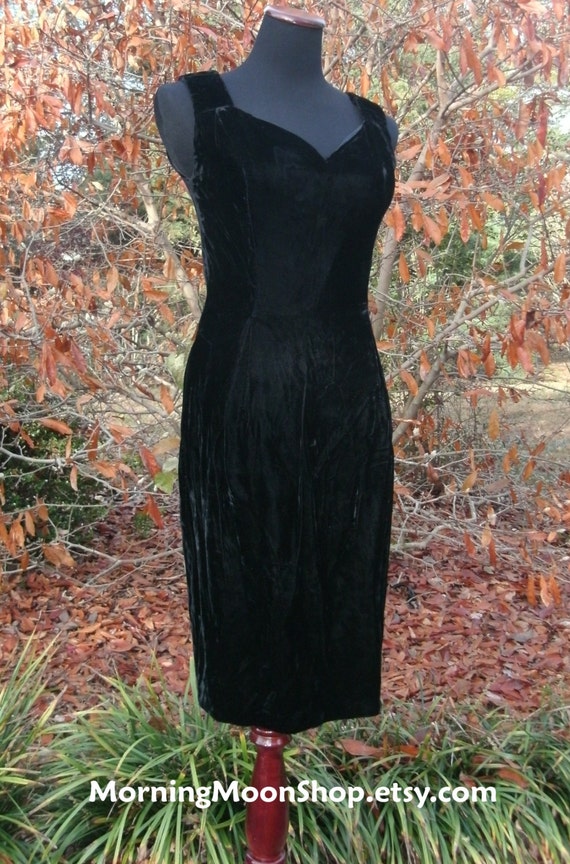 This one looks so luscious, but that's probably because it fits the dress form so well.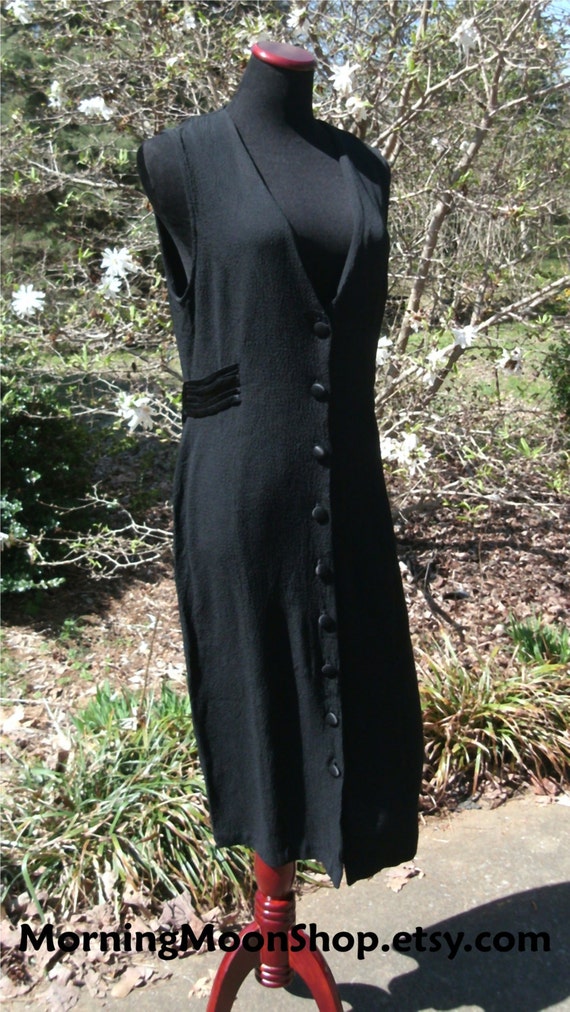 I liked the look of this dress, but I would really love to see it on a person.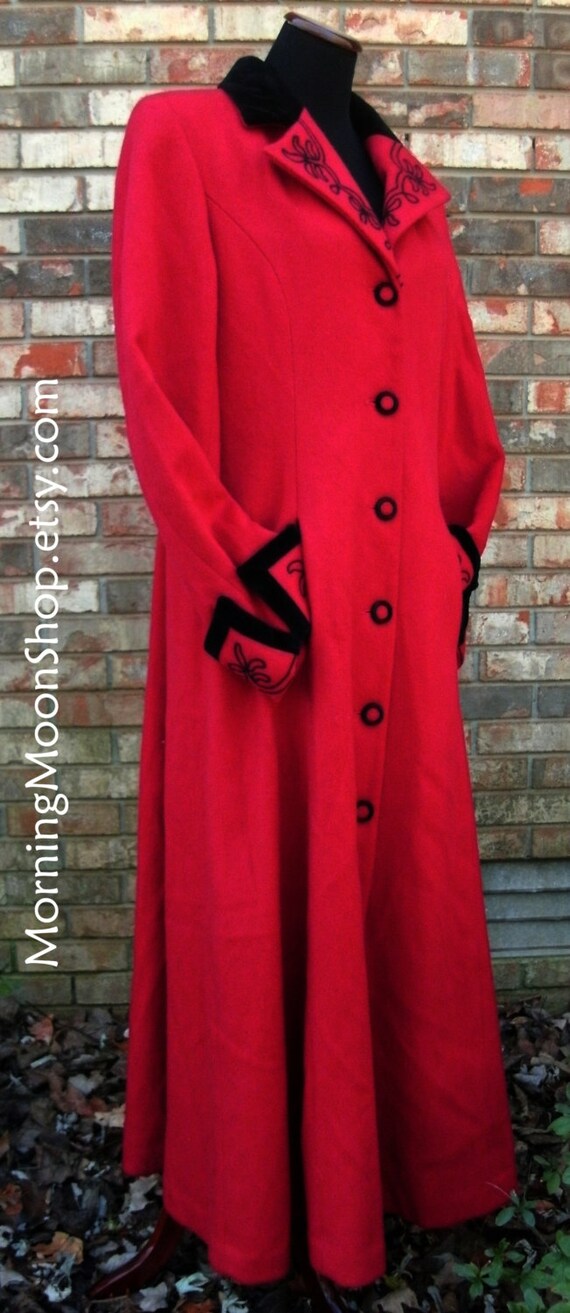 This coat was super awesome! It's soo pretty in wool AND lined in silk! -sigh- this is why I don't peruse Etsy.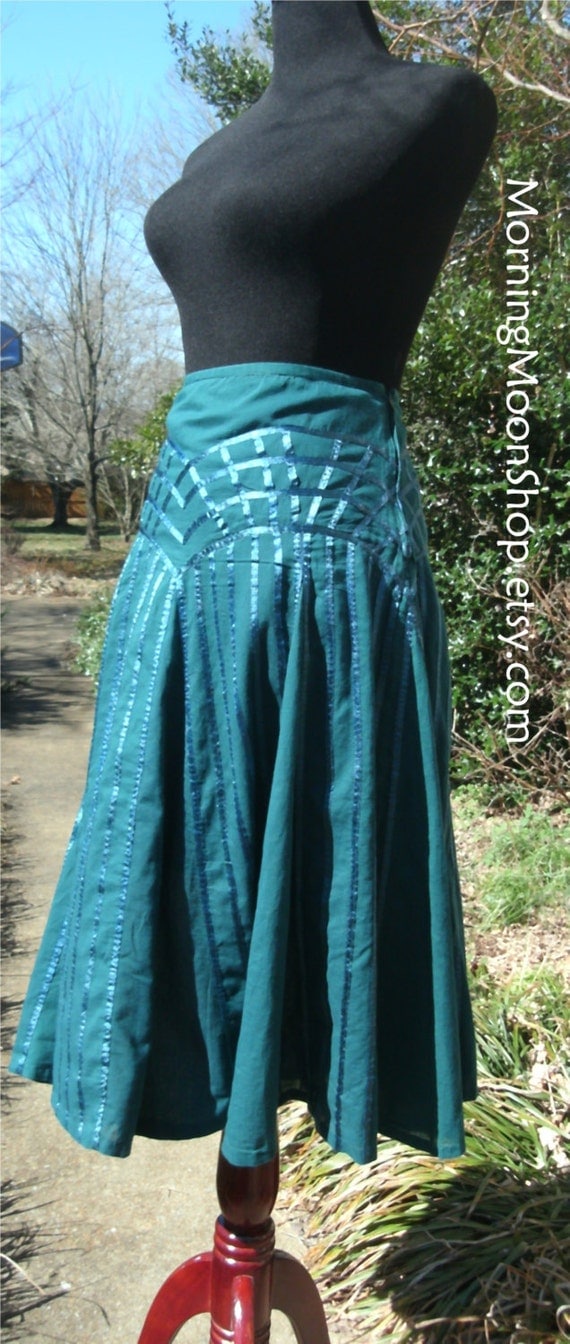 Love the contrast of the shinny ribbon, but it would make my hips look huuuge!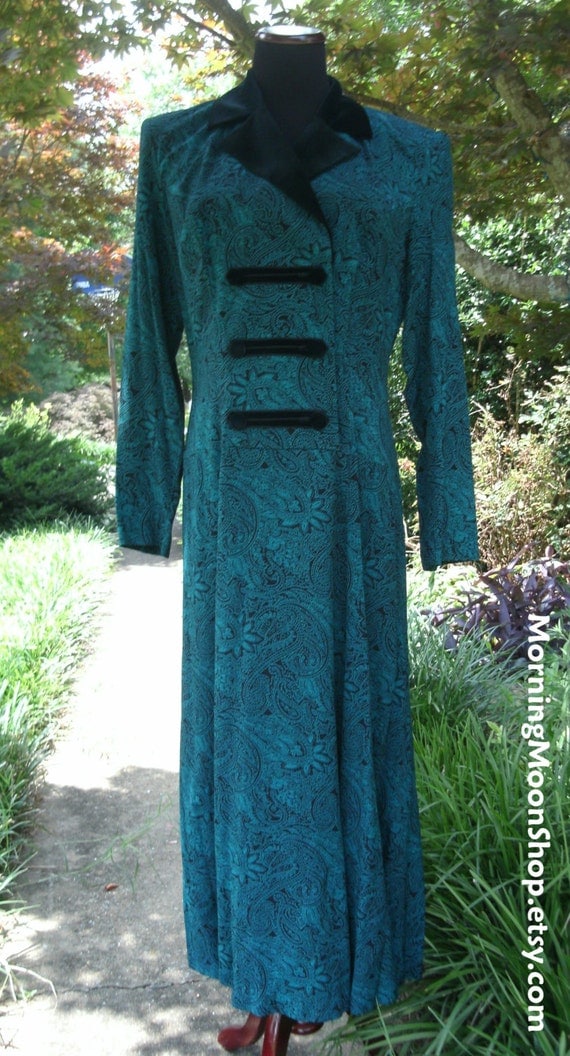 This coat was really nifty, and would tickle the right person absolutely pink!

I really like the shawl collar with that deep red velvet!
And that was all of the really cool things I found! They also do some pretty good vintage basics (though I think they count 90's as vintage) with most of it from the 70's.